Online, On-Demand
Course credits: 0.1
Course contact hours: 1.5
Instructor(s): June Spector
Class description
Health and Safety Solutions in Agriculture:
Heat Related Illness Prevention in English
On-demand online course available NOW through 6/30/24
This course is available in English and Spanish  /  Este curso está disponible en inglés y español – para registrarse, vaya a registro de cursos en español
The University of Washington is pleased to announce 3 new online, on-demand courses for agricultural communities. The goal of these courses is to share agricultural solutions on a variety of topics that will improve the health and safety of the workforce in the northwest region. The program brings together an expert line-up of research faculty from the Pacific Northwest Agricultural Safety and Health Center and community partners who will cover sexual harassment prevention, heat education and awareness, and pesticide safety.  Each course will include lessons learned, practical resources and ready-to use toolkits for assessing, evaluating, and preventing injuries and illnesses on the farm.
Supported by the Northwest Center of Occupational Health and Safety (NWCOHS) Continuing Education (CE) Program and Pacific Northwest Agricultural Safety and Health Center (PNASH).
View the course flyer
Heat Related Illness Prevention
Featured Instructor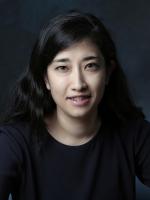 June Spector, MD, MPH, Associate Professor, Departments of Environmental & Occupational Health Sciences (DEOHS) and Medicine, University of Washington (UW)
Content Development: Jen Krenz, MPH, MS, Research Scientist, Pacific Northwest Agricultural Safety and Health (PNASH) Center, DEOHS, UW; Maria Blancas, PhD, MPH, Research Coordinator, PNASH, DEOHS, UW; Pablo Palmández, MS, Communication Workplace Specialist, PNASH, DEOHS, UW
This course is part of the Health and Safety Solution in Agriculture Community Engagement Online Course Series.  In this course you will learn how heat affects workers and common risk factors for heat related illnesses. You will learn how to recognize different heat related illnesses, how to recognize them, and how they can be treated.  The goal of this course is to improve the awareness of heat-related illness and provide solutions by using the resources in the Pacific Northwest Agricultural Health and Safety Center toolkit.
Learning Objectives
Participants completing the course should be able to:      
List three types of ways heat can affect the health of workers;
Recognize risk factors for heat illness;
Identify appropriate types of clothing for work in hot weather;
Demonstrate ways to stay hydrated at work; and
Describe best practices for keeping cool in the home and community.
Intended Audience
Employers, Supervisors, Human Resources Managers and Coordinators, Safety Trainers, Safety Professionals, Extension Agents, Community Health Workers, Promotores de Salud, health educators, public health professionals, and staff in community-based organizations.
Continuing Education/Certificate of Completion
Upon completion of the course, UW DEOHS Continuing Education Programs offers a certificate for 1.5 contact hours, 0.1 CEUs continuing education units.
Registration
Course is available on-demand now through June 30, 2024.
Create an account on our site or login to your existing account and select the green registration button at the top to register.
Complete your registration for this course.
NOTE: In order to confirm your registration, continue through all of the registration pages, including the payment screen. Payment page must be completed in order to finish your registration and gain access to the course.
Once your registration is processed, you will be emailed a web link and instructions to participate in the course.
---