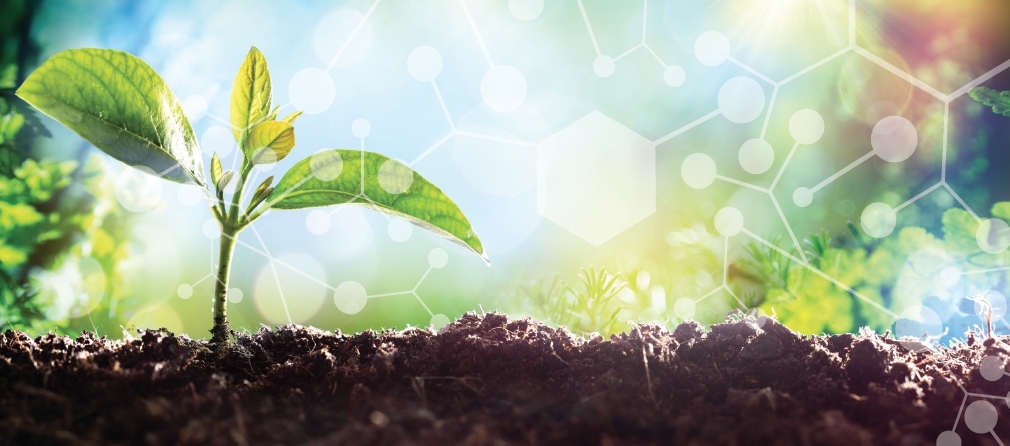 This 3-course program is intended to give graduates the tools to make a difference and find success by learning to design safer chemicals and industrial processes. Businesses are facing increasing market and regulatory pressures to use less toxic chemicals in their manufacturing processes and products, and are in need of professionals who can provide innovative solutions and more sustainable substitutes. 67% of global executives agree that sustainability strategies are necessary to be competitive.*
View the Program Flyer
This certification program is endorsed by the Association for the Advancement of Alternatives Assessment (A4)

REGISTER TODAY! - The 2023-2024 program begins September 25, 2023
Tip: To register for all 3 courses in one transaction add all courses to your shopping cart, then click "check out".

Register before September 16, 2023

Register before December 23, 2023

Register before March 16, 2024
---
Page Navigation
Complimentary Information Sessions
WHAT YOU WILL LEARN
During this 3-course program, we will explore:
The 12 guiding principles of green chemistry
Business drivers and barriers to implementing sustainable practices
Frameworks for incorporating chemical toxicity and human health considerations into product design, material selections, and supply chain decision-making
Environmental, economic, and societal benefits of green chemistry
Latest research and regulatory developments in the field
New tools for chemical design and methods for comparative chemical hazard assessments
THIS PROGRAM IS FOR YOU
The Green Chemistry and Chemical Stewardship Certificate Program is intended for:
Engineers, chemists, and materials scientists
Environmental product managers
Supply chain decision-makers
Risk management researchers
Product stewardship professionals
Safety and health professionals
Graduate level students in related fields
Educators (high school through college level)
Legal professionals
Building designers and architects
Environmental and other sciences professionals in industry, labor, academia, and non-government organizations
 "This is the only program in the nation that takes green chemistry, toxicology, and business and puts them together to develop models and tools to make change in industry."
- Grace Lasker, PhD, CHES, CN Director of Health Studies, University of Washington Bothell and Course Instructor
RECOMMENDED PREREQUISITES
Material in the program is intended for individuals who have:
A 4-year degree
At least 1 year of relevant work or graduate-level education experience
A fundamental knowledge of chemistry, equivalent to a basic college-level chemistry course
COMPLIMENTARY INFORMATION SESSIONS
Please explore our pre-recorded instructor information sessions:
Rick Morgan - View the Recording
Karolina Mellor - View the Recording
Pam Eliason - View the Recording
PROGRAM STRUCTURE
This program is comprised of 3 courses, successful completion of all courses is required to earn a certificate. Courses may be taken a la carte by individuals who are not looking to earn a certificate at this time. Program participants may register for all 3 courses at one time, or register 2 weeks before the start of each course. 
COURSE I: Sustainability, Toxicology, and Human Health (Click to Register)
September 25, 2023 - December 8, 2023 | Cost: $910 | CEUs: 5
Overview of fundamental principles of toxicology, human health, and material science. Participants will review their own business' sustainability drivers and barriers while investigating the health and environmental hazards that contribute to human disease.
COURSE II: Principles of Green Chemistry (Click to Register)
January 2, 2024 - March 8, 2024 | Cost: $910 | CEUs: 5
Fundamental principles of green chemistry, including the human and ecological reasons for considering less toxic alternatives and the various green applications to chemical design. overview of new tools and cutting edge research for the design of 21st century chemicals that minimize hazards to health and the environment.
COURSE III: Assessment Tools for Safer Chemical Decisions (Click to Register)
March 25, 2024 - May 31, 2024 | Cost: $910 | CEUs: 5
Decision-making tools and methods used for comparative chemical hazard assessments. Participants will have an opportunity to use these tools through the completion of a culminating project.
Program FAQ:
Q: How much time should I expect to spend on this program?
A: You can expect to spend 5-10 hours per week during each of the 10-week courses of this online program. The course content modules are unlocked in advance, giving you the flexibility to work at your own pace through each of the two-week modules.
Q: How long has this program been running?
A: The certificate program is entering its seventh year. The course direction, curriculum, and content was developed over 9 months, fall 2014 to spring 2015, with an Advisory Board including industry leaders such as REI and Boeing, governmental agencies, UW faculty, sustainability professionals and NGOs. After each year, the instructors revisit the course curriculum and continue to hone course content and add emerging tools and best practices.
Q: Can I take the 3 program courses in any order?
A: The three courses have been designed to build on each other but you can take each course a la carte. Completion of all three courses is required to receive the final certificate. You have the flexibility to register for one or all three of the courses at one time giving you additional flexibility. Registration is required two weeks in advance of the first day of the course.
A: How available are the instructors for additional questions or help?
Q: Our instructors look forward to interacting with our program participants. The online learning environment includes message boards where the instructors can answer any questions. Generally, the instructors are available within 24-48 hours.
REGISTRATION
Registration is open now for all courses! You must successfully complete all 3 courses to graduate from the certificate program. Individuals may register for courses a la carte, but will not receive a certificate without successful completion of all 3.
Cost: $910/course
Tip: To register for all 3 courses in one transaction add all courses to your shopping cart, then click "check out".

Register before September 16, 2023

Register before December 23, 2023

Register before March 16, 2024
PROGRAM INSTRUCTORS
Founder & Principal, Safer Chemistry Advisory LLC
Catherine Rudisill has 18 years experience providing expert research and consulting services. During her tenure at SRC's globally-recognized Environmental Health Analysis group, she worked with clients such as the U.S. EPA, National Library of Medicine, Washington Department of Ecology, and commercial organizations. In 2022, she founded her own environmental consulting firm dedicated solely to sustainable and safer chemicals. For 10 years she worked with the U.S. EPA Safer Choice Program, one of the most impactful eco-labels on the market. She supported various Safer Choice initiatives, notably the publication and expansion of the Safer Chemical Ingredients List. She has a BS in Chemistry from Shippensburg University, a MS In Environmental Sciences and Policy from Johns Hopkins University, Certification in Sustainable Capitalism and ESG from Berkely Law, plus additional training in the assessment of endocrine disrupting chemicals.
Program Director, Global Green Chemistry Innovation and Network Program, Yale Center for Green Chemistry and Green Engineering
Dr. Karolina Mellor oversees all education, outreach and international partnerships at the Center. Before coming to Yale in 2014, Karolina received her Ph.D. in molecular biology from the University of Virginia. She also worked at the University Innovation Licensing and Ventures Group where she evaluated patent strategies and explored commercial potential of technologies developed at the university. Now, Dr. Mellor oversees the Yale-UNIDO collaboration that brings green chemistry to practitioners in emerging economies around the globe.  She works with industry, academia and governments to advance dissemination green chemistry and sustainability. Outside of the lab, Karolina is an avid runner, salsa dancer and a foodie. She also loves sci-fi and fantasy in any shape or form.
Recorded Info Session with Karolina Mellor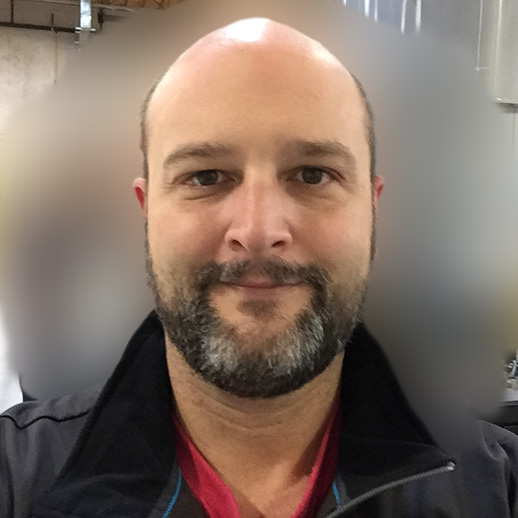 Richard Morgan, MS
Senior Process Chemist, Modumetal
Richard Morgan is a senior process chemist at Modumetal, where he works with research, development and scale-up of metal coatings and surface-finishing processes of advanced nanotech coating systems. Previously, as a chemist at Boeing Defense, Space & Security and senior chemist at Aerojet Rocketdyne, Morgan developed and characterized aerospace propellants and fire suppression systems and maintained metal finishing and surface coatings for space vehicles. Since 2006, he has taught introductory chemistry classes at Lake Washington Technical College, advising on councils for energy and science technician and engineering technician degrees. Morgan is the principal for Rick Morgan Technical Consulting.
"Knowing which [selection] tools work best and knowing how to use them can be really effective in building the business case for chemical selection."
- Rick Morgan, MS
Recorded Info Session with Rick Morgan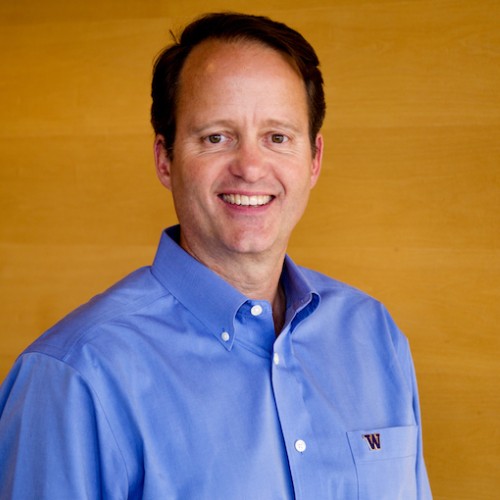 Ben Packard, MBA
Harriet Bullitt Endowed Executive Director, EarthLab, University of Washington
Ben Packard serves as the Harriet Bullitt Endowed Executive Director of EarthLab at the University of Washington, an initiative that harnesses the power of collaboration to tackle thorny environmental challenges including climate change, ocean health, natural hazards and healthy ecosystems. Ben is responsible for working strategically within and beyond the University to promote new learning and action to address environmental challenges by building relationships between the University and public, private and nonprofit sectors. Before coming to EarthLab, Ben served as the Global Managing Director of Corporate Engagement at The Nature Conservancy (TNC). In this senior management role, Ben was accountable for TNC's overall corporate engagement strategy in service of the mission to conserve the lands and waters on which all life depends. From 1998-2013 Ben worked at Starbucks Coffee Company, serving as vice president, Global Responsibility from 2008-2013. He was part of the original team at Starbucks that established the world-class sustainability strategy for the company. Ben received a BA in History (1989) from Kenyon College an MBA & Certificate in Environmental Management from the University of Washington Foster School of Business (1998).
Lecturer, Department of Environmental and Occupational Health Science, University of Washington
Director, Continuing Education, NW Center for Occupational Health and Safety
Affiliate Instructor, Nursing and Health Studies, University of Washington – Bothell
Nancy Simcox, MS, is a Lecturer and the Director of the Continuing Education Programs for the UW Department of Environmental & Occupational Health Sciences. She develops and delivers research-based education programs for practicing professionals, including industrial hygienists, physicians, nurses, safety engineers and others in the environmental, health and safety field. Ms. Simcox has over 25 years of experience as a research industrial hygienist at both the UW Field Research and Consultation Group and the Center for Occupational and Environmental Medicine at the University of Connecticut Health, where she conducted workplace site visits; designed exposure assessment protocols for evaluation, intervention and research; and performed data reduction and statistical analysis for health-based research projects. Ms. Simcox is also an Affiliate Instructor, Nursing and Health Studies, University of Washington – Bothell.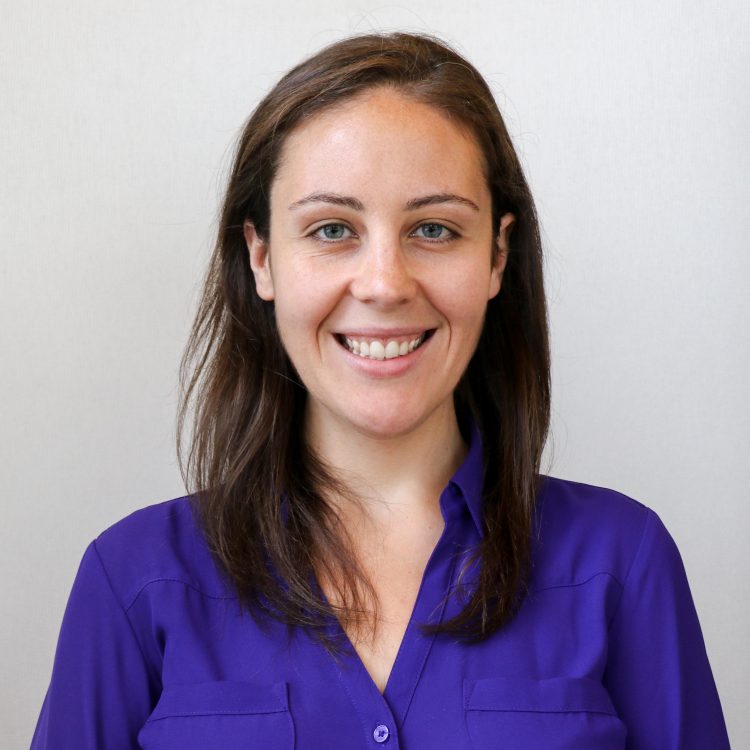 Britt Weldon, PhD
Senior Toxicologist, Boeing
Affiliate Faculty, Department of Environmental &
Occupational Health Sciences, University of Washington
Dr. Britt Weldon is a Toxicologist at Boeing where she provides chemical safety and human health expertise and support to Boeing's aerospace manufacturing factory operations, engineering, research and development, and chemical policy and compliance teams. Dr. Weldon completed her PhD in Toxicology and Environmental Health at the University of Washington in 2016 where she investigated the toxicity of nanoparticles in biological systems. She specializes in human health risk assessment, public policy, safer chemical alternatives, and public engagement with science.
Kevin Laycock, MBA
Energy and Climate Advisor, Brailsford & Dunlavey, Inc.
EXPERT ADVISORY BOARD
We tapped the minds of top thinkers, doers, and leaders in the field to review content, guide design, and recommend updates to ensure this program offers the the highest quality learning experience and most up-to-date information.
Paul T. Anastas, Teresa and H. John Heinz III Professor in the Practice of Chemistry for the Environment, School of Forestry & Environmental Studies, Yale University
Joel Baker, Professor, UW Tacoma Center for Urban Waters Evan Beach, Program Director, Center for Green Chemistry and Green Engineering, Yale University
Saskia van Bergen, Green Chemistry Scientist, Washington Department of Ecology
Ann Blake, Environmental and Public Health Consulting
Rovy Branon, Vice Provost, UW Educational Outreach
Tania Busch Isaksen, Lecturer, UW Department of Environmental and Occupational Health Sciences (DEOHS), Sustainable Technologies, Alternate Chemistry-Training and Education Center
McKay Caruthers, Program Manager, UW Professional and Continuing Education
Curt Fessler, Marketing Director, Construction Specialties, Inc
Grace Lasker, PhD, CHES, CN Director of Health Studies, University of Washington Bothell
Richard Morgan, Analytical Chemist, Modumetal
Nancy Simcox, Research Industrial Hygienist, UW DEOHS
David Simpkins, Safety Officer at CellNetix Pathology and Laboratories
Jill Stoddard Tepe, Co-Director, Green Lab Alliance
Matthew Thurston, Manager of Product & Supply Chain Sustainability, REI
Ronald Tubby, Senior Environmental Health & Safety Program Manager, Intel Corporation
Steve Whittaker, PhD, Public Health Researcher, Local Hazardous Waste Management Program in King County, Public Health-Seattle & King County
Michael Yost, Professor and Chair, UW DEOHS