to
Online
Course credits: 5.0
Course contact hours: 50
Seats available: 27
Class description
ABOUT THE GREEN CHEMISTRY AND CHEMICAL STEWARDSHIP CERTIFICATE PROGRAM
This 3-course program is intended to give graduates the tools to make a difference and find success by learning to design safer chemicals and industrial processes. Businesses are facing increasing market and regulatory pressures to use less toxic chemicals in their manufacturing processes and products and are in need of professionals who can provide innovative solutions and more sustainable substitutes. In a recent survey of global executives, 67% agree that sustainability strategies are necessary to be competitive.
For more information about the certificate program, please visit the program webpage.
** THIS PAGE IS TO REGISTER FOR THE COURSE 3 OF THE CERTIFICATE PROGRAM **
Course 3 - Assessment Tools for Safer Chemical Decisions
* Click here to view the COURSE 1 Registration Page *
* Click here to view the COURSE 2 Registration Page *
View the Course Flyer
COURSE III: Assessment Tools for Safer Chemical Decisions
March 25, 2024 - May 31, 2024 | Cost: $910 | CEUs: 5
Decision-making tools and methods used for comparative chemical hazard assessments. Participants will have an opportunity to use these tools through the completion of a culminating project.
MEET THE INSTRUCTOR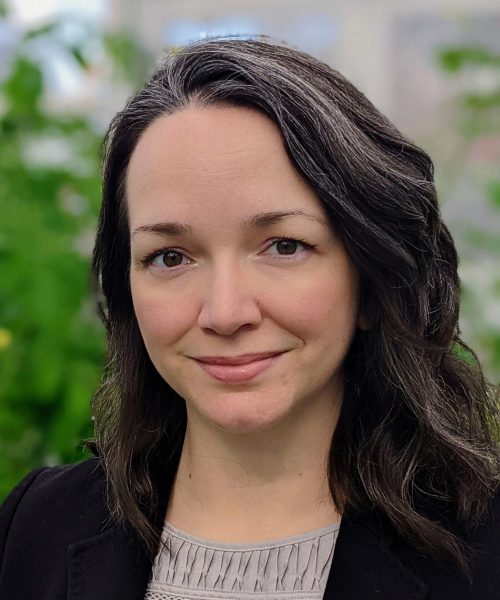 Catherine Rudisill, MS, PMP
Founder & Principal, Safer Chemistry Advisory LLC
Catherine Rudisill has 18 years experience providing expert research and consulting services. During her tenure at SRC's globally-recognized Environmental Health Analysis group, she worked with clients such as the U.S. EPA, National Library of Medicine, Washington Department of Ecology, and commercial organizations. In 2022, she founded her own environmental consulting firm dedicated solely to sustainable and safer chemicals. For 10 years she worked with the U.S. EPA Safer Choice Program, one of the most impactful eco-labels on the market. She supported various Safer Choice initiatives, notably the publication and expansion of the Safer Chemical Ingredients List. She has a BS in Chemistry from Shippensburg University, a MS In Environmental Sciences and Policy from Johns Hopkins University, Certification in Sustainable Capitalism and ESG from Berkely Law, plus additional training in the assessment of endocrine disrupting chemicals.
COURSE PREREQUISITES:
Material in the program is intended for individuals who have:
A 4-year degree
At least 1 year of relevant work or graduate-level education experience
A fundamental knowledge of chemistry, equivalent to a basic college-level chemistry course
COURSE COMPLETION:
Successful completion of all 3 courses is required to earn a certificate, you may register for all at one time or before the start of each course. To pay for all 3 courses in one transaction, add all to your shopping cart before clicking 'Checkout'. 
Cancellation Policy:
If you choose to cancel, we must receive your cancellation in writing (mail, fax, or email) with at least 1 week notice from the start date of the course. Refunds will be issued, minus a cancellation fee of $150. If you do not cancel and are a no-show for the course, your tuition fees are forfeited.
* Click here to return to the Certificate Program Info Page *